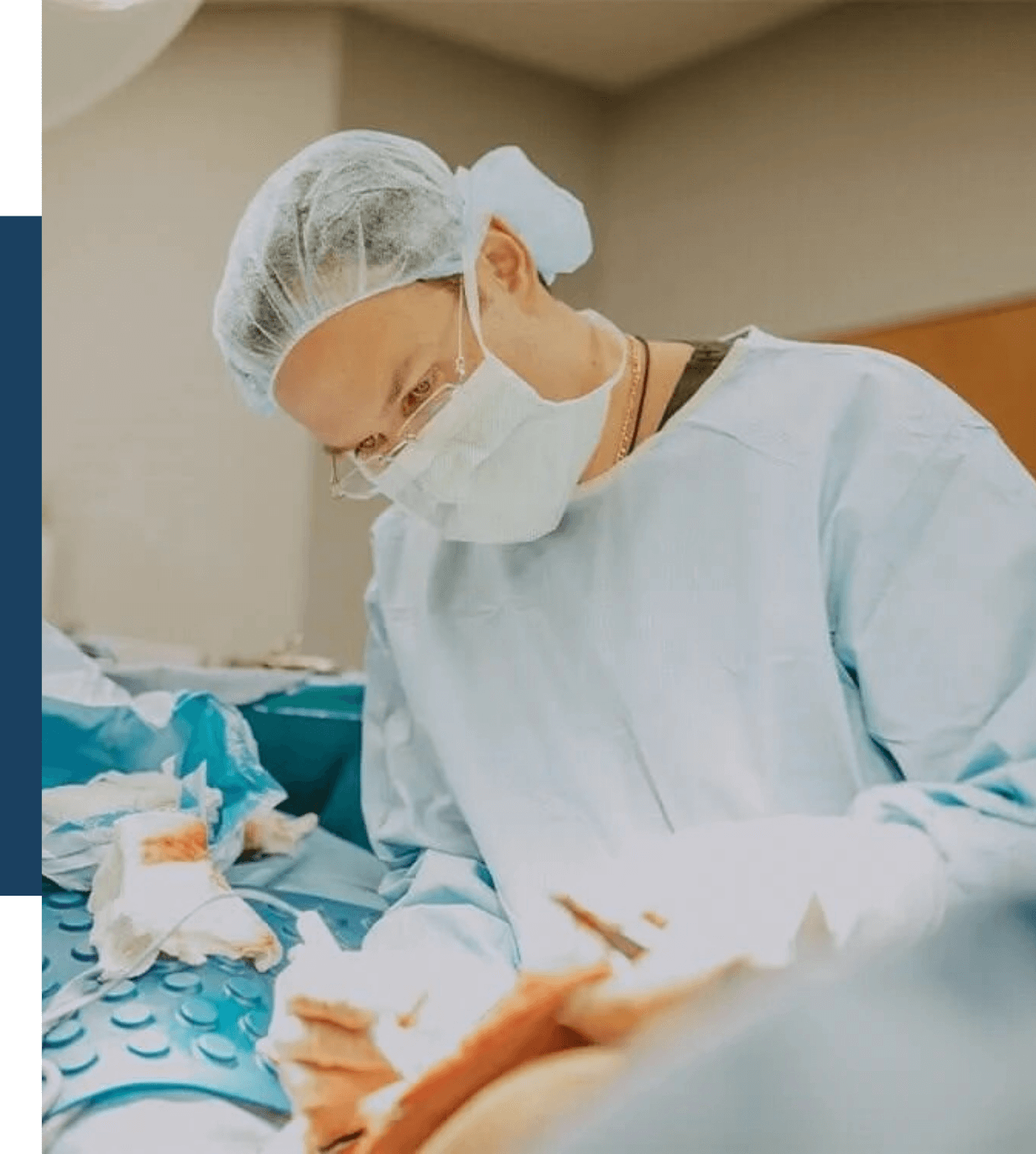 Board Eligible Dr. Jaime Haidenberg's practice is based on delivering excellence in plastic surgery. What differentiates him from other plastic surgeons is his kindness and compassion towards his patients. That, combined with his outstanding educational background and extraordinary experience in the art of Plastic Surgery allows him to deliver a great experience and the best possible outcomes.
4.9 Average Rating
Since a very early age, Dr. Haidenberg has been fascinated with medicine. He began his medical studies at the age of 17. Following medical school, he was admitted to the world-famous Mayo Clinic in Rochester, MN where he completed his General Surgery Residency and obtained multiple awards. Dr. Haidenberg then went on to complete his plastic surgery fellowship at the prestigious University of UTAH in Salt Lake City. Dr. Haidenberg has 14+ years of experience and has performed thousands of cases in plastic and reconstructive surgery.
Dr. Haidenberg established one of the most successful plastic surgery practices at the American British Cowdray Medical Center. He followed by obtaining his Texas Medical License and moving to Dallas to join Cosmetic Surgery Associates of Texas, where he performs state of the art and innovative treatments in the field of Cosmetic, Plastic, and Reconstructive Surgery.
His areas of expertise include breast surgeries, tummy tucks, liposuction, fat grafting, mommy makeovers, and facial surgery such as facelifts, rhinoplasties and blepharoplasties. Dr. Haidenberg also has experience in non-surgical procedures like botox and fillers for facial rejuvenation and beautification. Dr. Haidenberg has an excellent reputation and a very high professional standard.
Membership and Associations
Texas Medical License; Active
International Member of the American Society of Aesthetic Plastic Surgery (ASAPS)
Member of the International Society of Aesthetic Plastic Surgery (ISAPS)

Member of the Mexican Association of Plastic Aesthetic and Reconstructive Surgery (AMCPER)

Texas Medical Association
Candidate for Membership of the American Society for Plastic Surgeons (ASPS)
Board Eligible by the American Board of Plastic Surgery
He is happily married and a proud father of three boys. In his free time, Dr. Haidenberg enjoys biking, golf, running and reading.
4.9 Average Rating
Extremely Pleased With The Results!
I recently had Dr. Haidenberg perform gynecomastia surgery and a lipoma removal from my sternum, I am extremely pleased with the results, I was tired of not being able to wear a T-shirt without noticing a strange look from someone, self confidence was a problem. the incisions were great and are healing beautifully, the scar from my lipoma is hardly noticeable, I highly recommend Dr. Haidenburg if you are looking to make any changes to your appearance, He did an outstanding job.
Would Recommend This Practice 10 Times Over!
Dr. Haidenberg and staff have been so amazing with me through the whole process. All my questions are always fully answered and the work I have had which has been a tummy tuck and a neck lift have been unbelievable. I can't say enough good things for the work received and how I have been treated as a patient. I would recommend this practice 10 times over!
Absolute Best Plastic Surgeon In Dallas
Dr. Yaker is by far the absolute best plastic surgeon in Dallas. After 21 years with my original implants done by him I finally had to have them replaced and they are once again amazing. I'm also turning 50 this year and stay healthy but had some stubborn pockets of fat I could not get rid of and recently underwent lipo. After a mere week and a half I'm healing like a champ and already see results.
Everyone Here Has Been Very Friendly
Everyone here has been friendly while being a client. They have all made me feel comfortable. I started my journey about 2 months ago and still have a few more things that need to be done. Everything completed so far look amazing. I cant wait to see what happens with the rest of my journey. This place will definetly be a part of it.